We live in a volatile world where settings are unanticipated. Therefore, it is important to protect the smooth running of your business.
We know that you need tailor-made solutions as you are perhaps not covered well to meet the exhaustive demands of your business. The business insurance is your safety strap during the crisis.
How can a business insurance help?
Shareholder's interest
Absence of key business person from work
Prevent major interruptions
Protect debts
Personal guarantee against business loans
Paying fixed overheads
Our experts can guide you with expert risk protection and business advice to select the best cover or personalize a cover for your business as per your requirements.
The business insurance solution will include the following covers –
New Business or Startup cover
As a new entrepreneur, business pressure exposes you to the possibility of running many risks. For a starter, it is important to minimize the risks and limit its access to reach you before earth falls. The only strategy to protect yourself is to opt for New Business Insurance. It may seem to be an unnecessary expense and a complete waste of money. But, the security it provides is priceless – only if you have the right insurance safeguarding you against the odds.
How do you know which one is best for your business – at Life Secure, we guide you for an affordable start-up insurance plan to fit for your specific risk exposure recommended for the industry you operate in.
The different types of risk covers for your industry most often fall into these specific niche categories –
Home Crafts, Application Based Business, Freelancing Business, Manufacturer Business/ Product Distribution, Workers Compensation
You new business insurance is an exciting moment besides being scary. We recommend you to connect with us to ensure that you're not throwing your money away. We will ensure that your cover takes care of you in your good times as well as bad.
---
Established Business cover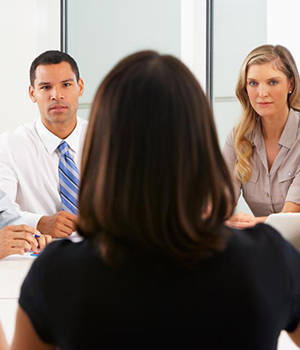 It is important to protect your business you've worked so hard for. It will not only protect your livelihood but will also help you and your family to maintain the lifestyle you need to.
Established business cover is an insurance plan which is specifically designed for a profitable business like yours which are over four years old. The cover protects you in your or a key person absence due to an illness or accident. The insurance provides you with a monthly income to help keep your business running. The money can be used for any of your financial reasons – to pay for the new business stock, hiring new employees, to pay off your expenses for instance.
How does the Established Business Cover work?
The insurance safeguards your business interests when you or a key person could not help with the ongoing business operations. The cover mitigates the risk and the amount you receive will stay unaffected by ACC cover or other income protection benefits you are eligible to receive.
For an established business cover, a key person should be a working shareholder or a non-shareholding employee who works for generating business revenue.
How does the cover help?
Benefit will be paid monthly to the insurer in advance
Worldwide coverage
Premium is waived off when a benefit is paid
Cover of up to $50,000 per month
Guaranteed renewal to age 65
---
Life cover
Life cover insurance protects your family and is paid a lump sum if you die or diagnosed as likely to die in 12 months.
How does Life Cover help?
You receive a terminal illness benefit and are paid in lump sum
The cover cost is partially paid in advance to cover your funeral expenses
The cost of professional grief is covered
The financial advice cost is covered to support financial choices after a claim
Get in touch with our advisor to know more about other options available.
---
Trauma cover
You don't want your business to take a back seat when you are diagnosed with a critical illness or disability. Trauma
cover helps your business continue if you or a key person is diagnosed with critical illnesses specified in the policy cover such as heart attack, stroke, major burns, or cancer.
How would Trauma Cover help you?
Reducing your debts
Hiring a replacement for yourself or the key person
Buying out your share of business
The cover comes with the Flexi option to adapt to your change in business
---
Complete Disablement cover

Disability of an employee can be a serious issue to business. The Complete Disability cover helps to replace a portion of your employee income if they become critically ill or are injured to work. The insurance cover can help mitigate the risk and is an added advantage to retain or recruit an employee.
How does Complete Disablement cover help?
Cover your business overheads
Serves towards employee benefits
Income protection for employees
Discounted premiums and policy portability